Studio Open
We recommend booking your session at all times as the studio can get very busy. See book a table on the right or give us a call on 01252 727 555.
The Ceramics Café – Farnham is a bright creative studio space that accommodates up to 47 painters. This studio has been established for over 10 years and is well know in Farnham and the surrounding area. It is advisable to book a table either using the form below or by telephone.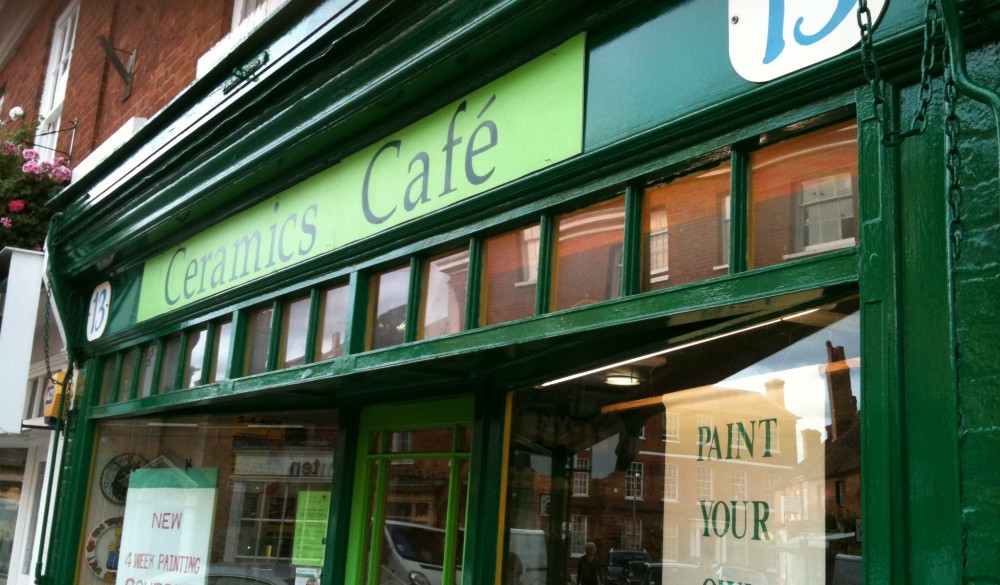 Your painted items will be ready for collection in 3 to 7 days. Actual collection date will be confirmed on the day. This date will be provided on your receipt for future reference.
Please do not leave items required for a specific occasion to the last minute as any re-firing may make your gifts late.
You may also call the studio on 01252 727 555 to book your session. We recommend booking your session at all times as the studio can get very busy.
The map below can be resized and viewed as a satellite image to help you find your way to the studio. Train: The studio is located about a 10 minute walk from the farnham train station. Bus: All buses to central Farnham or Farnham train station will drop you in walking distance to the studio. Car: The best car park with easy access to the studio is the Wagon Yard also known as the Maltings Car Park. From this car park there are no main roads to cross to reach the studio. The central car park (Carlton Yard) in the middle of the oneway system is also very close to the studio.
Ceramic painting is a great way to celebrate any child's birthday. The two hour session is plenty of time to paint the chosen ceramic item and have some food if desired. Please navigate to 'Kids Parties' at the top of the page for more information. Otherwise, call the studio to make a booking.
Feel free to print Ceramics Cafe – Farnham party invitations via the link below.